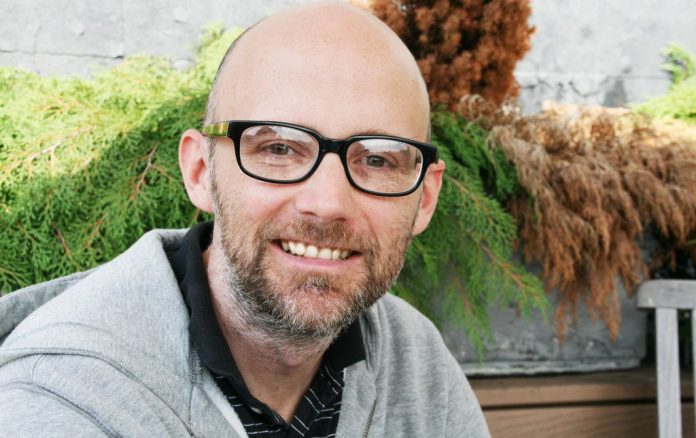 Produser musik elektronik Moby baru-baru ini membuka restoran vegan di Los Angeles dan memberikan semua keuntungannya untuk organisasi amal yang menangani hewan. Restoran tersebut di beri nama "Little Pine" dan berlokasi di Silver Lake Los Angeles.
"Membuka little pine tidak pernah dimaksudkan untuk menjadi usaha kewirausahaan yang konvensional. Aku ingin mewakili veganisme dalam cahaya yang benar-benar positif, dan juga untuk mendukung organisasi kehewanan yang sudah melakukan pekerjaanya dengan luar biasa."
"Jika kita kehilangan uang, aku tidak bisa mengorbankan kualitas makanan yang kita santap. Lebih baik memiliki restoran yang 100% organik dan kehilangan sedikit uang daripada menyajikan makanan yang membuat uang. Aku tidak melihat titik dalam menyajikan apa pun yang aku tidak miliki di rumahku," tambahnya.
Moby sudah menjadi vegan selama lebih dari 27 tahun.
"Ketika aku tumbuh dewasa, sekitar 8 atau 9, makanan favoritku adalah stuffed shells. Ibuku akan mengambil kerang-kerang semolina dan mengisinya dengan ricotta, jadi kita melakukan versi itu," ucap Moby.
Berikut adalah petikan mission statement yang di ambil dari websitenya:
THE FIRST, AND MOST OBVIOUS, QUESTION YOU GET ASKED WHEN YOU'RE OPENING A RESTAURANT IS, 'WHY ON EARTH WOULD YOU EVER WANT TO OPEN A RESTAURANT?'

TO OPEN A RESTAURANT YOU HAVE TO FIND AND RENOVATE A SPACE, JUMP THROUGH 20,000 BUREAUCRATIC HOOPS, COME UP WITH REMARKABLE FOOD, AND MAKE SURE THAT EVERYTHING WORKS FLAWLESSLY. AND AT THE END OF ALL THIS, IF YOU'RE LUCKY, YOU'LL BREAK EVEN. MAYBE.

THUS THE OBVIOUS QUESTION: 'WHY WOULD YOU EVER WANT TO OPEN A RESTAURANT?' FOR ME IT'S THE ABILITY TO TAKE A BUNCH OF THE THINGS I CARE ABOUT: ORGANIC FOOD, COMMUNITY, VEGANISM, ARCHITECTURE & DESIGN , AND REPRESENT THEm IN ONE SPACE.

I CAN WRITE ABOUT ORGANIC FOOD AND VEGANISM AND ARCHITECTURE & DESIGN, BUT IT'S A LOT MORE COMPELLING AND INTERESTING TO OPEN A RESTAURANT AND SHOW ACTUAL, PHYSICAL EXAMPLES OF ORGANIC FOOD, COMMUNITY, VEGANISM, AND ARCHITECTURE $ DESIGN. BLOG AND INSTAGRAM ARE GREAT, BUT A PICTURE OF FOOD WILL NEVER REPLACE AN ACTUAL, BEAUTIFUL PLATE OF FOOD SERVED IN A BEAUTIFUL SPACE.
Organisasi yang menerima sumbangan dari hasil restoran Moby adalah The Humane Society, Farm Sanctuary, Sea Shepard, PETA, Animal Legal Defense Fund, dan lainnya.